Multi-Media Youth Contest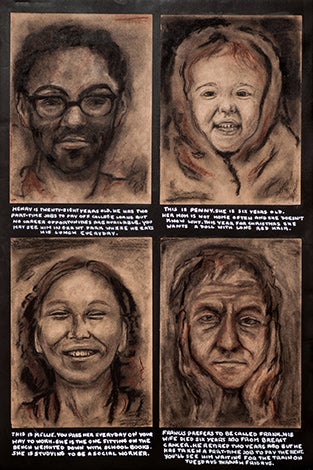 Click HERE to see this year's winners!
In collaboration with the USCCB's national contest, the Diocese of Dallas will be hosting a local Multi-Media Youth Contest for students in grades 7-12.
The 2016-2017 theme is
"Being Neighbors in our Common Home"
A winner from each age group, 7-9 and 10-12, will be chosen and sent to the national contest, where the winner has a chance to present their art at NCYC! In the Diocesan contest, the first place prize is $100 with a matching $100 grant to a CCHD funded group of their choice.
Students may submit personal works of art, music, video, or writing following the theme and explaining the Catholic Church's Two Feet of Love in Action. They may be individual or group projects.
For more information on what the Two Feet of Love in Action are, and what it means to be Neighbors, please see the USCCB's overview of the principles of Catholic Social Teaching.
All applications must be submitted to the Diocese of Dallas Catholic Campaign for Human Development Office no later than February 28th , 2017 along with all required entry form materials found in the young artist contest packet.
For more information and to submit entries please contact , CCHD intern for the Diocese of Dallas.
Click here to see examples of past winners
--
Image Credit - "Neighbors" by Ana Divito, Archdiocese of Chicago, IL. 2016 National Grand Prize winner